Welcome to the More Beef from Pastures PASTORAL online manual.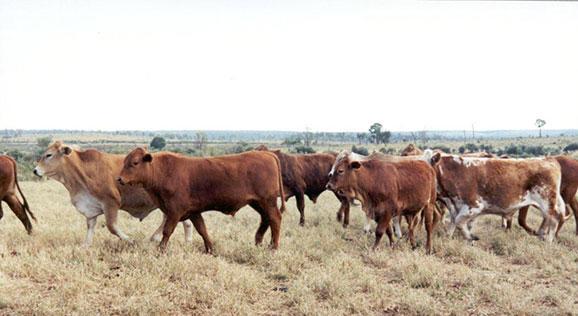 The goal of More Beef from Pastures (MBfP) program is to achieve a sustainable (economic and environmental) increase in kilograms of beef produced per hectare through optimal management of the feedbase.
This section of the manual tailors More Beef from Pastures materials to suit the needs of cattle producers in the pastoral production areas.
MLA's More Beef from Pastures (MBfP) manual has been revised and redeveloped since its launch in 2004 to include the outcomes of recent research and development.
Producers who decide to use the manual in their beef operation will discover opportunities to lift profitability and reveal any limitations in their current management or business practices.
About the manual

Collectively the modules comprise the major components of the beef enterprise. Each is part of an integrated package that provides practical solutions to producing more beef from pastures in southern grazing systems.

Meat and Livestock Australia Limited (MLA) delivers marketing and research and development services to Australia's cattle, sheep and goat producers.

Got a question about MBfP?
To speak to someone, please call MLA reception on 02 9436 9333 or email info@mla.com.au.